Supporting the Growth of Competent Graduates
One of the primary tenets of the Delphi Program is that, as a central focus, we pursue the attainment of demonstrable competence in students, not grades or time spent. To be successful in this unique approach, we clearly define the educational standards necessary to achieve competence by level and by subject and then demand that those standards be achieved. The standards we have defined are called the Delphi Program Graduation Requirements, and they are thoroughly outlined in each child's personal program.
The Delphi Program is divided into eight Forms, spanning the Lower School, Elementary School, Middle School, and Upper School. At each Form, levels of academic or technical competence are named, and students fully demonstrate these abilities as a requirement for graduation from the Form.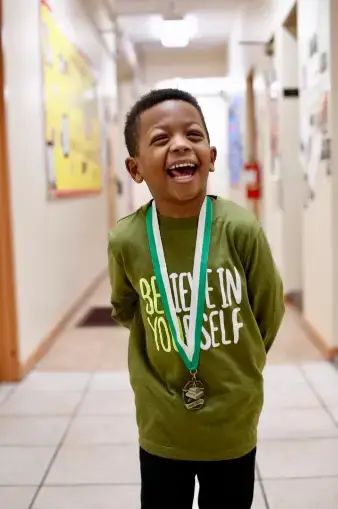 After a successful examination, students may omit study in any part of the program in which he or she is able to demonstrate competence.
Students entering the school are enrolled in the Lower, Elementary, or Middle School, which encompasses Preschool through Form 5. Placement in a specific Form is done by examination.