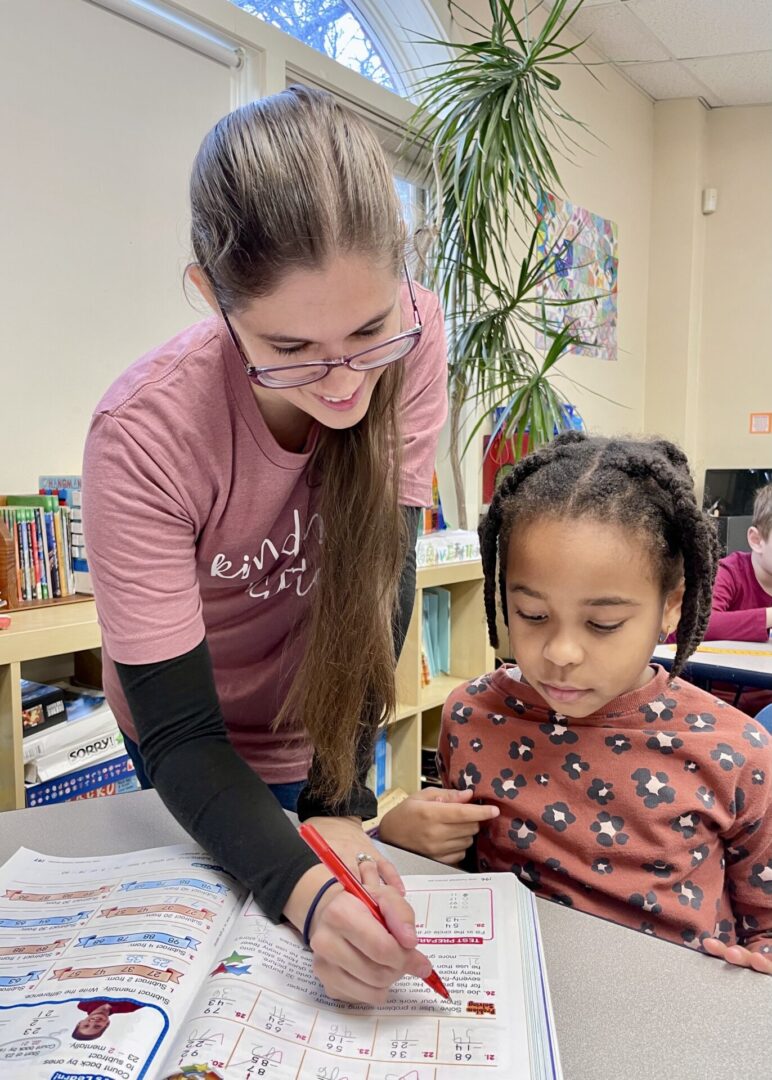 My two children attending Delphi have a passion for reading and learning and you can't put a price on that. The academics are challenging, and their approach ensures that students won't advance to the next lesson without first demonstrating proficiency in what they've learned, so you can trust that your child is truly learning. The teachers and administrators care about what they do and are always available to parents. I have visited numerous other schools and no other approach to learning compares to Delphi Academy.
My husband and I made the decision to enroll our daughter 5 years ago and we couldn't be happier. Delphi Academy has not only given her a strong academic foundation but also has become a place where she has made friends she'll know forever and teachers who care about her as an individual. She has the ability to learn at her own pace through Delphi's unique individualized programs. I encourage all parents to take time to look into what Delphi can offer your child. You won't regret it. 
We are very happy with our daughter's education at Delphi Academy. Her academic education is great but more than that, she learned to be confident, independent and always challenges herself. The school prepared her to take on secondary school and beyond. We are very pleased with our choice and would recommend this school to anyone seeking a well-rounded education.
I truly believe that I made the best choice in academic ventures my children could embark upon. Delphi's academic philosophies are proven effective and my son is gaining an educational foundation that is of the strongest pedigree I've come to see in an elementary system. My youngest son is set to begin Delphi this September and I wait anxiously and excited to see the growth and achievement I know he too will demonstrate. As a foundation, Delphi not only promotes high academic achievement within the student body but also promotes a strive for solid logic, critical thinking, strategy and excellent decision-making skills from the start. A+ rating!
I am a grandparent to a Delphi Academy student and would like to express my admiration for the incredible education she is receiving. Delphi Academy has infused intrigue and fun into its learning program. The students actually enjoy learning, they seem to want to learn everything. It is like a sponge soaking up as much as possible. Delphi Academy, its staff and their program are amazing. To watch our future leaders excel is just incredible. Delphi Academy works!!!
One of the best investments that you can make as a parent is investing in your child's education. I looked at different private schools in and around the Milton area but finally decided on Delphi. It was their curriculum that set them apart from the rest of the pack. I was very impress with Delphi's approach to learning and their focus on teaching kids at their own individual pace. They put a lot of emphasis on reading and writing. It was amazing to see my 3-year-old reading and writing so quickly. They also focus on making sure the students understand the meaning of the words that they are reading. In addition to reading and writing, Delphi Academy has done a great job teaching my children math. Delphi has an amazing teaching process and the results have exceeded my expectations. They take time teaching children based on their level. Delphi doesn't rush kids or teach to take a test. At Delphi, they know that each child is different and special, and they give students the confidence in themselves to get better every day.